Welcome to Guest House Adria, Primošten
5 rooms accommodation in the old town of Primošten, right in front of the sea, just next to the beach.
We offer 2 double rooms and 3 quadruple rooms, private balcony, view on the town or view on the sea.
Rooms are situated on the 2nd floor, we own a restaurant and wine bar on the ground floor.
Breakfast by the sea in the morning is a unique experience that you will never forget.
Guest House Adria is a small family business, we love to share our passion for gastronomy, wine and our beautiful Croatia.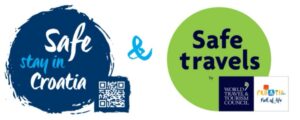 Guest House Adria is part of the program 'Stay safe in Croatia'.
With this label, we assure that we apply health and safety protocols during the coronavirus pandemic to keep you, and to keep us safe at any time.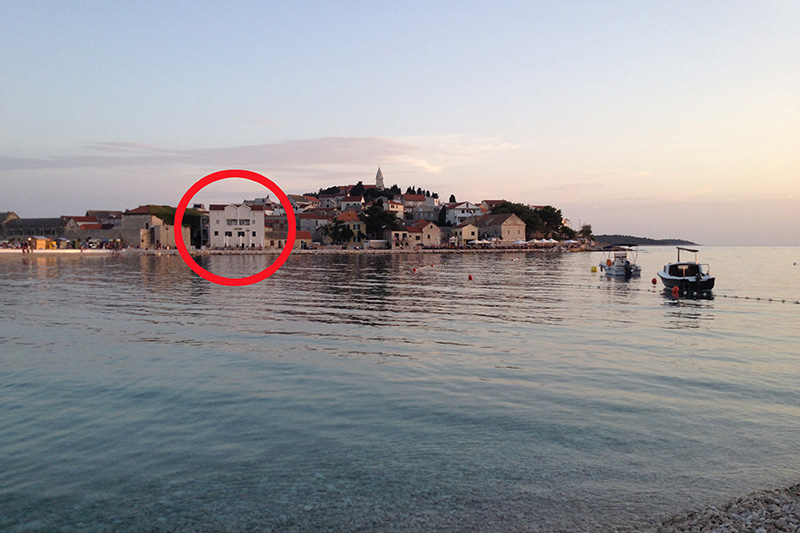 Discover Primošten
Welcome to Primošten! Welcome to Guest house Adria!
If you are looking for a room in Primošten, you are at the right place!
Primošten is a little paradise in Croatia. It is situated in central Dalmatia, only 30 mn from Split's airport. This is a typical dalmatian village with narrow streets and stone houses.
It has one of the most beautiful pebble beaches in Croatia.
The town has two peninsulas. The old town is situated on the first one and is surrounded by rocky beaches. The second one is surrounded by a long pebble beach going all around the peninsula. You will have the possibility to rent there deck chairs and parasols for 3-4 euros per day.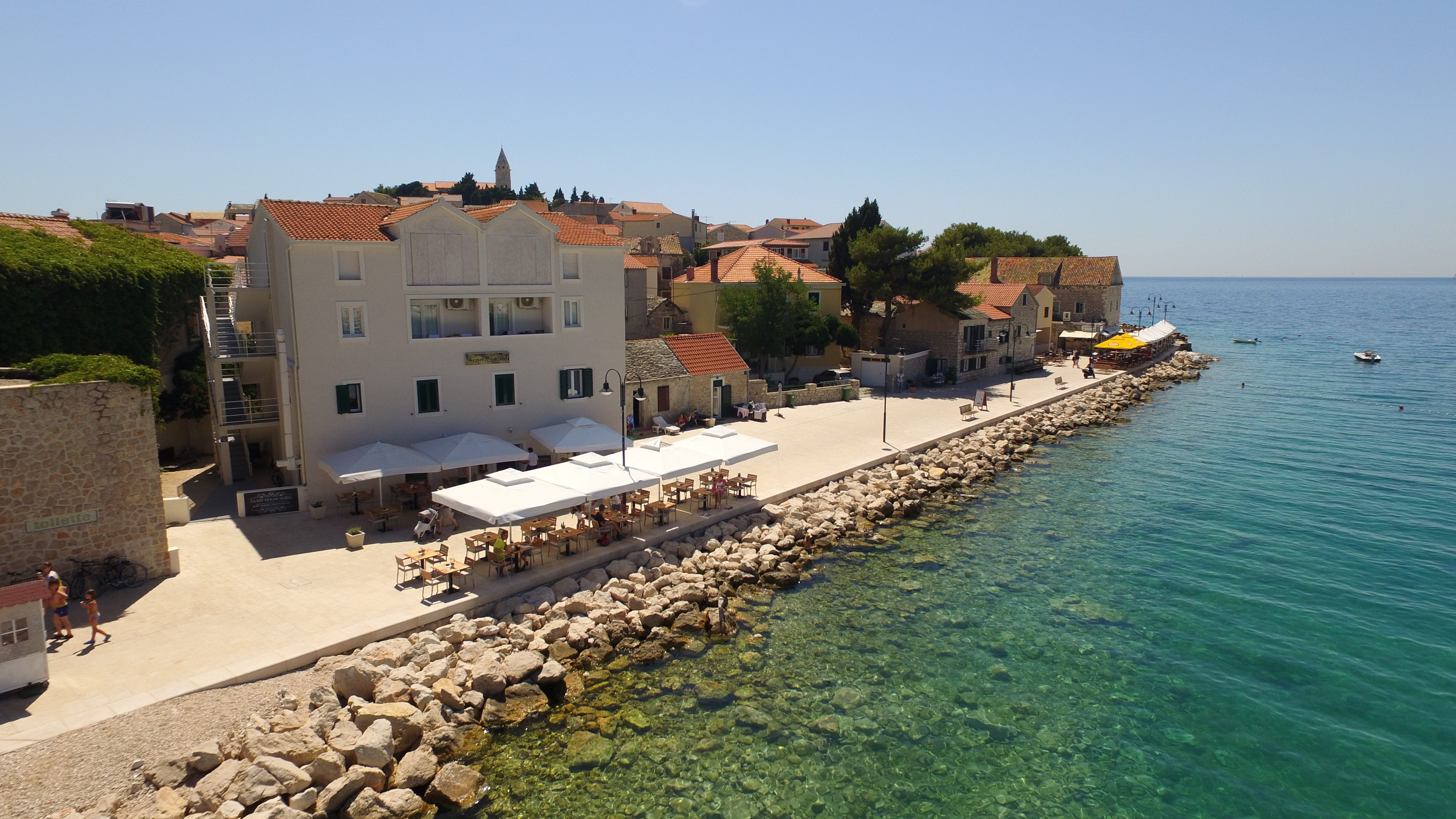 Room 1 (2 + 0)
Room 2 (2 + 0)
Room 3 (4 + 0)
Room 4 (4 + 0)
Room 5 (4 + 0)
You can practice many sports and activities in Primošten. Banana boat, parasailing, beach volley, tow tubes, pedal boats, stand up paddle boarding… Kids will enjoy inflatable structure on the sea as well as trampolines.
There are restaurants and bars everywhere in the town, most of them have a terrace with view on the sea.
In the evening, you can enjoy yourself at Aurora club which is one of the largest and most famous discos in Croatia. It hosts some of the best DJ's during the summer as well as famous Croatian singers.
Guest house Adria offers you 5 rooms and a restaurant just in front of the sea. It is situated in the old town, just a few meters from the beach.
COVID-19 – We care to keep you safe!
Health and safety of our guests and employees are our priority.
We are respecting the COVID-19 guidelines from the World Health Organisation.
To assure you that we are all safe and well, we took a number of measures to fight against the spread of the virus:
– Face masks, gloves and hand sanitisers are available for our guests on request.
–  All our rooms are equipped with anti-bacterial soap and hand sanitisers.
– Guestrooms are disinfected after each check out giving special attention on the disinfection of special contact areas as handles, remote controls, switches, chairs, tables, fridge, etc.
– Bathroom and door handles are disinfected every day.
– All our employees are trained on hygiene and sanitation protocols.
Security precautions that anyone can take to protect themselves and others from COVID-19:
– Frequent hand washing and hand disinfection.
– Avoid unnecessary hand contact as well as touching eyes, mouth and nose.
– Cover the mouth with the elbow when coughing and sneezing.
– Keep at least one meter away from coughing or sneezing persons.
We are glad that Croatia managed to keep low level of infection by coronavirus. You can find more information about it on the official government website at https://www.koronavirus.hr/en
Please feel free to contact us at any time if you have any question.
Delphine & Marko
Guest House Adria's owners